Amelie Gingras-Rioux and Annie Chagnon found Annie 50 in 2005; a line of ready-to-wear for women, which enhances the femininity of each of them and showcases their finest assets. The designers draw their inspiration from the references of the great trends that have marked the times, while bringing a touch of modernity giving the garment a timeless and original character by its vintage side. Annie 50 is committed to ethical production where all clothing is designed and manufactured in Quebec. The carefully selected fabrics are usually sourced from factories in Asia, but some of the chosen materials are woven in Montreal and made specifically for Annie 50.

What our customers love about this brand:

The vintage side

Dresses well cut dresses

The retro prints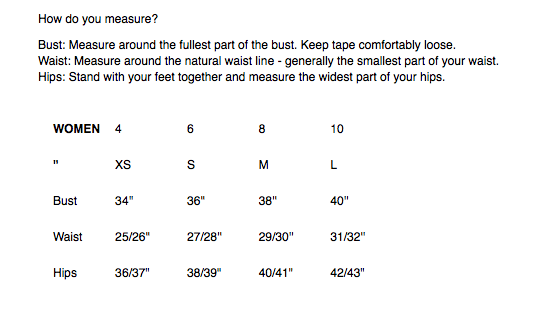 Anne-Marie and Catherine are the inseparable friends who founded Atelier b in 2009. From a studio in their apartment to their Mile End boutique, the project has grown.
Atelier b is the multiplicity, the gathering and the family.

These are refined, original and authentic collections where the products respect the traditions of the textile and the confection. It is a quiet force that advances slowly, slowly but surely, while keeping the sense of play and celebration.

What our customers love about this brand:
The choice of the noble materials used by the designers
Their modern and minimalist cuts
The quality of confection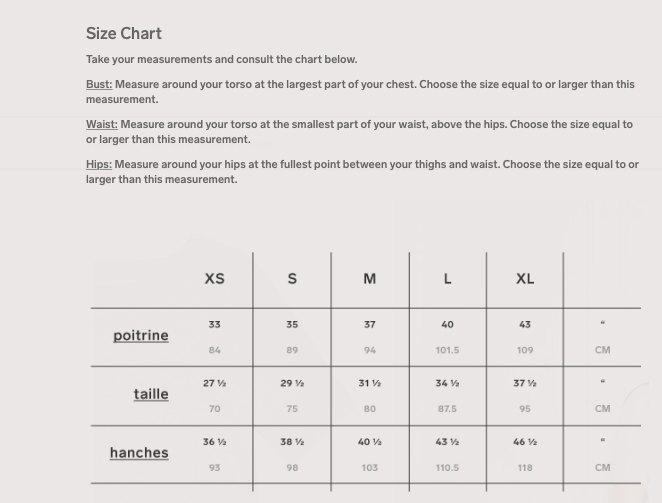 BECXY B. is a Quebec company established since 2011. The team works in constant evolution to offer the best products for their customers. Inspired by the current lifestyle, their designs, materials and looks are created for everyday comfort. With a touch of modernity, an urban feature and a romantic aspect, BECXY B.'s philosophy makes perfect sense. "Create. Sew. Love. - for the assurance of a style.
What our customers love about this brand:
The comfort of jeans
Waistband without buttonhole pants
Affordable price of products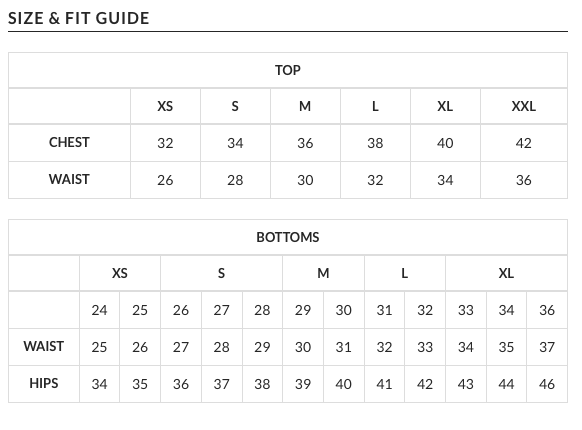 Originally, Bernie Mev was founded in 1974 in the United States and manufactured traditional women's shoes. Then, around 2008, Itamar and Rachel Carmi bought the company in its entirety and turned it into a successful brand following the creation of modern and innovative shoes. The company is currently creating a mix of original products with unlimited comfort at affordable and affordable prices. Bernie uses unique technology, innovative workmanship, creative materials and prolific colors that have made the name of the brand throughout the world.

What our customers love about this brand:
The unprecedented comfort
The modern look of shoes
The versatility of shoes with different looks
                          Size Chart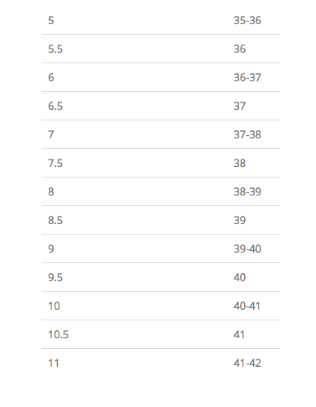 BLEU FORÊT
BLEUFORÊT is a brand new socks brand with a rich history. Originally associated with one of the big names in French lingerie-hosiery, BLEUFORÊT has over the years won over its independence and made a difference by focusing on the quality and creativity of its socks and tights. Whether in their beautiful variety of wool or in their soft and warm velvety cotton, the comfort and durability offered by the company will meet the most demanding expectations.

What our customers love about this brand:
The quality level of the products
Natural fibers used in the composition of products
Socks without tight bands at the ankle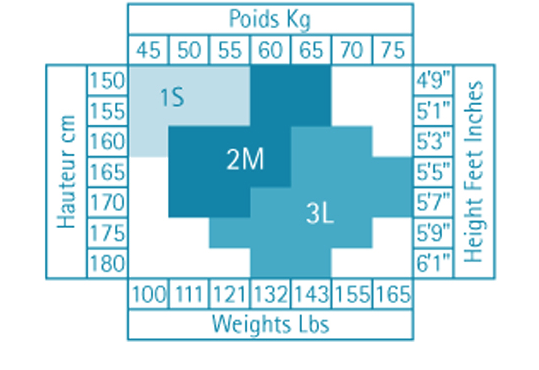 The prestigious Blush brand was founded in 1988 in Montreal by a dedicated family of entrepreneurs, a distinguished design team and over 60 years of experience in the fashion world. Their promise is to offer seductive and affordable lingerie to women around the world. Each set features exceptional quality, sensual design and meticulous design. Their style inspires distinguished women to emphasize their femininity with confidence without neglecting their naughty side.

What our customers love about this brand:
Femininity in every detail added to the lingerie
The quality of the production and the durability of the parts
Trust gained in relation to the reputation of the brand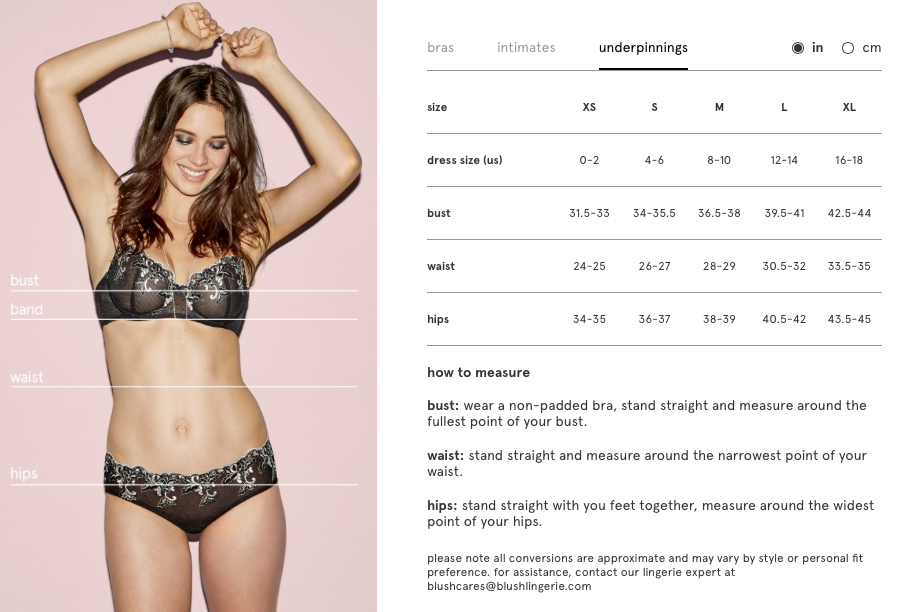 The designer Judith Desjardins presents in each season pieces as classic as trends, 100% designed and thought in his workshop on the rue Bernard in Montreal. The designer likes to play with codes, adopt a style to better transgress it, on the sly. "I like this idea of structure that we can come to transgress. In my collections, I like to mix masculine and feminine, to take more masculine fabrics to create feminine pieces and vice versa, or to mix the structure and the fluidity, the softness and the hardness. I like the contrasts, "says one that is inspired as much by the clean side of Yves Saint Laurent as the punk culture.
What our customers love about this brand:
The originality of the pieces
The quality of clothing
The perfect fall

Marie-Ève Brouillard, designer and owner of the Quebec company Cherry Bobin, has been offering her customers a ready-to-wear line for women since 2008. She prioritizes the choice of natural fibers such as bamboo, organic cotton, tencel and the modal. Since the quality of the product and the local economy are important to her, the designer has surrounded herself with assistants, seamstresses and suppliers from here sharing the same vision as her. Cherry Bobin also produces her knitwear in Montreal to choose the composition, quality and prints unique to the brand.

What our customers love about this brand:
The perfect cuts of their dresses
Comfortable materials and natural fibers
Colorful prints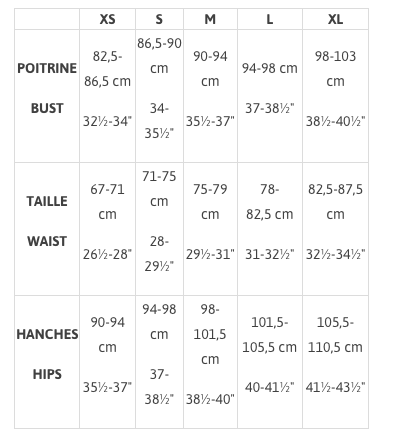 Cokluch is the story of two Saguenay friends, Christine Guérin and Laurie Lemieux, creative and passionate entrepreneurs. It is in the cultural excitement of Montreal that the two roommates join forces in 2007 to create their brand. The range of clothing and accessories is inspired by street fashion, feminine and comfortable, contemporary and unique, nothing "naughty" as Christine would say. Always renewed ideas are the strength of the company, which continues to rise from the beginning.
What our customers love about this brand:
The urban look
The originality of the pieces



At age 20, Thomas Meyer dreamed of a world where people would dress differently. It was 1984, and Desigual was born. Since then, the brand has not stopped spreading positivism, creativity and, above all, fun. Each person has something unique and different in them, and it is in this difference that Desigual draws our inspiration. The company does not create fashion, it creates emotions; and this freedom of creation is what distinguishes it.
 
What our customers love about this brand:
The pieces that always come out of the ordinary
The varied and colorful materials
The Desigual experience and the feeling of originality when wearing clothes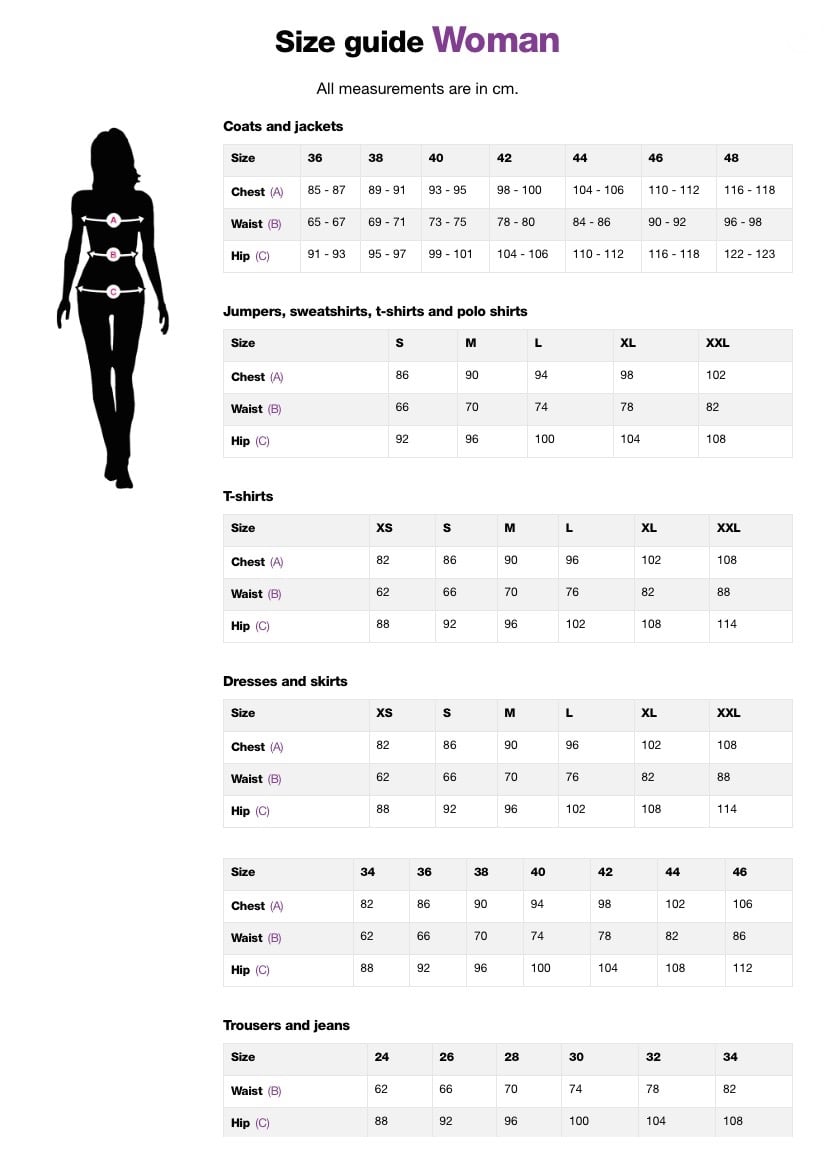 In 2004, Dinh Bá created his own label of the same name, addressed to the modern woman, an active woman who wants to assert herself. Her collections are essentially defined by a unique vision of women, combining fluid lines and ingenious cuts. Entirely conceived and made in Quebec, his creations are distinguished by a combination of extensible materials, comfortable and easy to maintain.
What our customers love about this brand:
The precision of the cuts
The feminine side of the pieces
The materials used

Founded in Montreal more than 10 years ago, Eve Gravel's women's clothing label is now internationally renowned. Made in Canada and Quebec, the designer's clothes, both casual and contemporary, bear witness to a unique aesthetic that made her mark. Exclusive and innovative, the collections, very feminine, are sold in many shops across the country.

What our customers love about this brand:
The defined style of the brand
The original cuts of clothes
The choice of fabric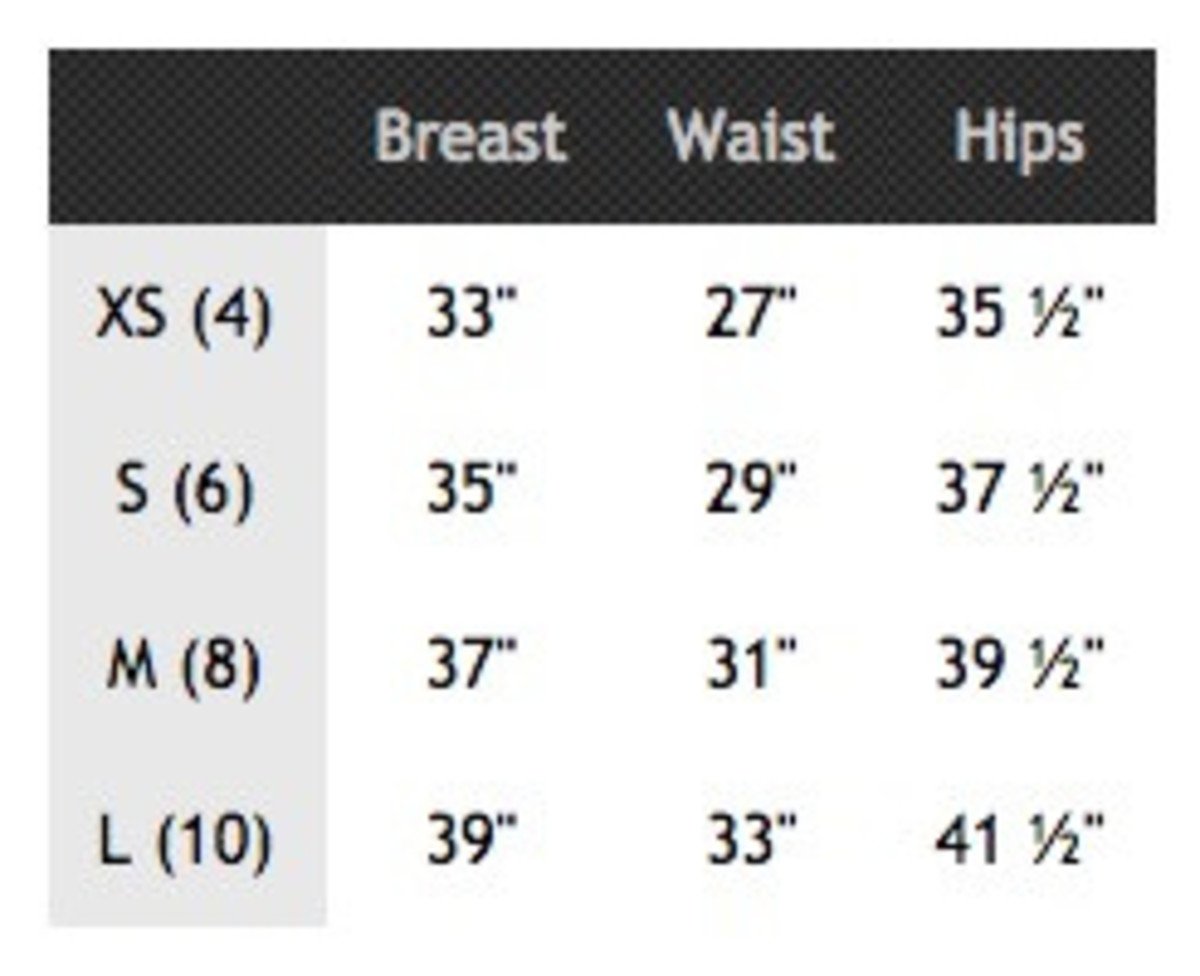 Eve Lavoie creates clothes that are characterized by a mixture of textile assembly and silkscreen. These are made by hand from his own drawings. Her confections with feminine and structured lines are comfortable, timeless and versatile. Each of its collections is meticulous research work, and develops around a particular theme season after season. His creations are a reflection of his values ​​of authenticity and social and environmental responsibility. Her respect and kindness is reflected in the close and long-standing relationship that she has maintained from her very beginnings with her usual Montreal collaborators, in order to complete each stage of the manufacturing and making of her garments.
What our customers love about this brand:
Prints made by hand
The adapted cuts for all silhouettes
The comfort of the selected materials



Whether you're at home or at the cottage, cold floors are often a must ... Give your feet comfort and warmth with Glerups' 100% wool slippers, the indoor shoes designed for a barefoot feel. a cozy comfort. Glerups slippers are handmade and made entirely of natural wool. Glerups uses a unique combination of wool blend and Gotland wool, processed naturally until the finished product.

Adjustment:

Glerups are designed to be worn barefoot, so you should feel that they are molded at your feet, without the toes touching the tip too much. As the insole will compress slightly and the stem will become more flexible over time, it is recommended that you choose the Glerups that are quite fitted. The absence of an arch support is a unique and intentional element of configuration, which offers the sensation of walking barefoot for a pure and natural comfort.

To help you choose the right size, please consult the guide below: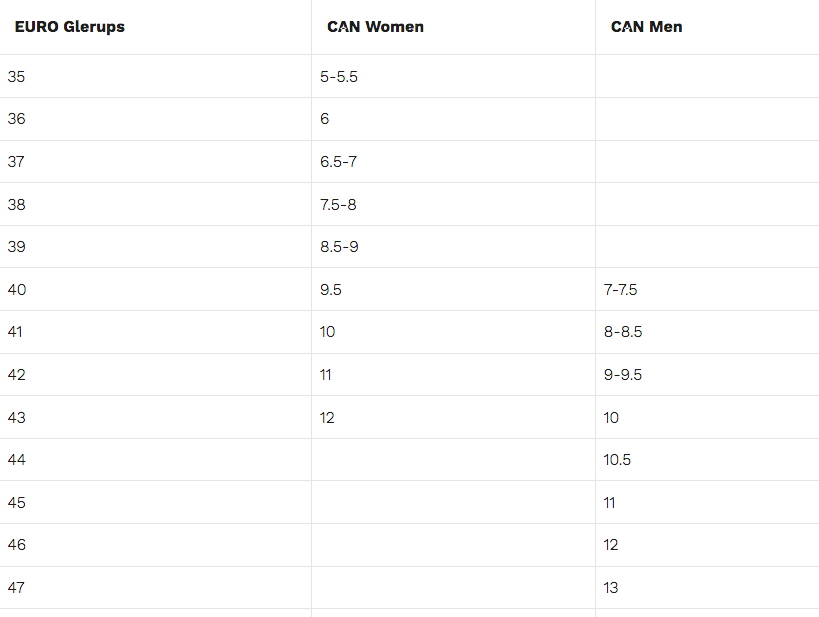 What our customers love about this brand:
The materials used, namely leather and wool
The ultimate comfort
Product durability
Combining their diplomas in fashion, business management and psychology, Charna Zucker and Jacqueline Harris created the company I ♥ Tyler Madison inspired by the names of their dog they rescued ten years ago. They are committed to enabling their clients to feel confident, to believe in themselves and above all, to love themselves and their bodies. In order to unpack their customers in relation to their weight, they have created trousers without buttonholes that slip like a glove and that harmonizes on all types of silhouette. As an animal rights activist and canine rescue mission, the company I ♥ Tyler Madison supports the SPCA and ASPCA.

What our customers love about this brand:
The perfect cuts of their trousers
Waistband without buttonhole
The choice of prints and the originality of fabrics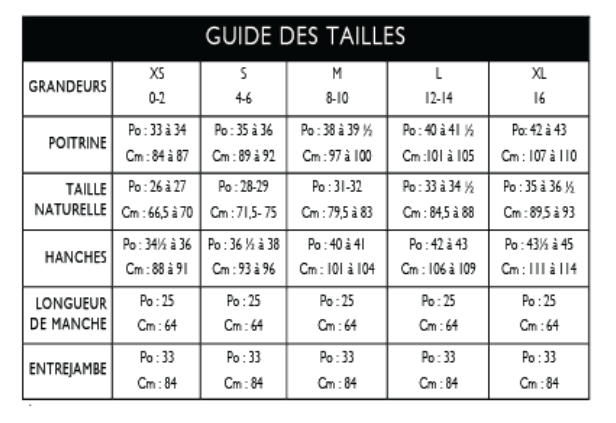 JENNIFER GLASGOW is a fashion house that fuses the traditional functions of a design studio with two innovative features: a sophisticated clothing line that uses materials produced in socially conscious ways and an artistic palette that elucidates sensations drawn from a natural world. The collections are refined in their minimalism, their femininity as well as in their artistic attractions.

What our customers love about this brand:
The precision of the cuts
The flawless fall of each little dress on different silhouettes
The quality of confection

Kollontaï is the name of Gabrielle Tousignant, and also a workshop that employs about twenty people passionate about Quebec fashion clothes! From the creative impulse to the finished garment, all stages are performed at the Montreal, Quebec workshop. Originality, aesthetics, comfort, and quality combine in each garment to create a style that stands out with a play of colors, textures, transparencies and lace that are reminiscent of lingerie. The intricately cut out clothes marry the feminine forms.

What our customers love about this brand:
Femininity in the pieces (for example those with lace)
The mix of different materials unique to the brand
The cuts that fit different silhouettes

The LAMARQUE collection is a repertoire of all the essential leather clothing for men and women, but where each season comes new inspirations and innovations. The creative director, Ifigenia Papadimitriou transposes the iconic style of the house into each style of the collection: dresses, knitwear, leggings, bags and accessories.
What our customers love about this brand:
The basics that mingle well with all clothes the wardrobe
The look of leather jackets
The original details that add a little more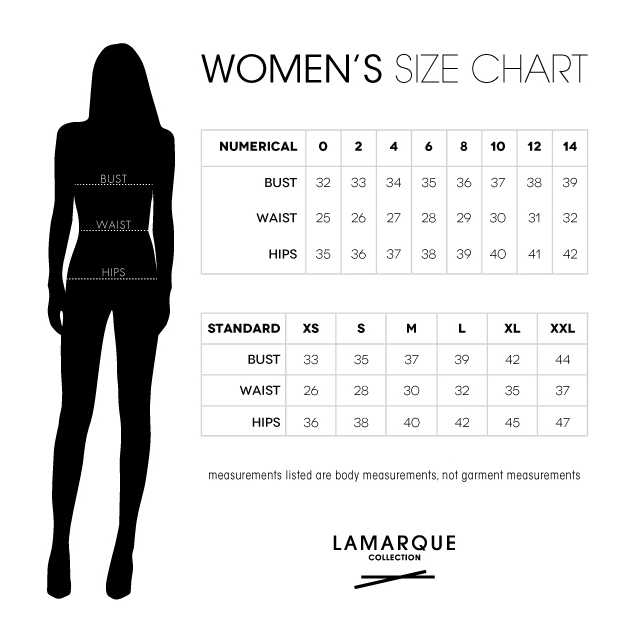 Recognized as the reference in portable art, Le Galeriste specializes in the production of works by more than a hundred artists on clothing, all made entirely in Canada. Each product tells the story of the work he is wearing.

What our customers love about this brand:
The concept of wearing art
Print quality
The ease of arrangement of parts

For more than ten years, Lisette Limoges has been designing women's trousers with a particular idea in mind ... to offer all women, regardless of their morphology, trousers that make them perfect, also filling all ages and styles of life. Available in a range of colors and patterns, they come with a fine mesh fabric that keeps the belly in place. The pants are entirely made in Canada. They are sold in reputable shops across Canada, the United States, Europe, Australia and New Zealand.

What our customers love about this brand:
Unique comfort
The slimming waistband
Colorful and different prints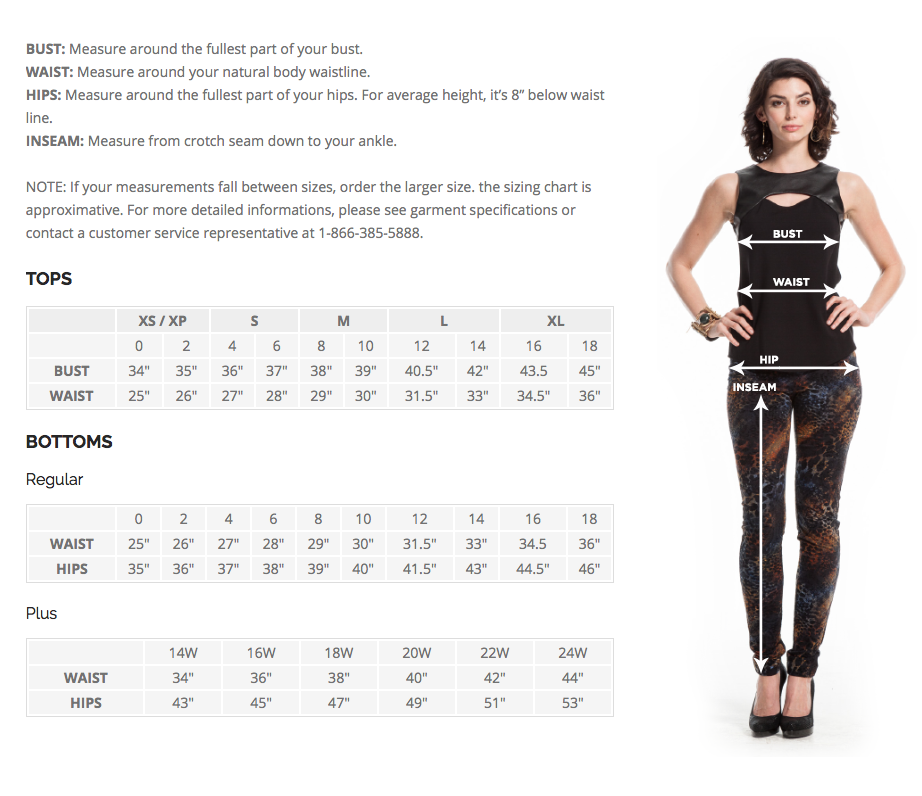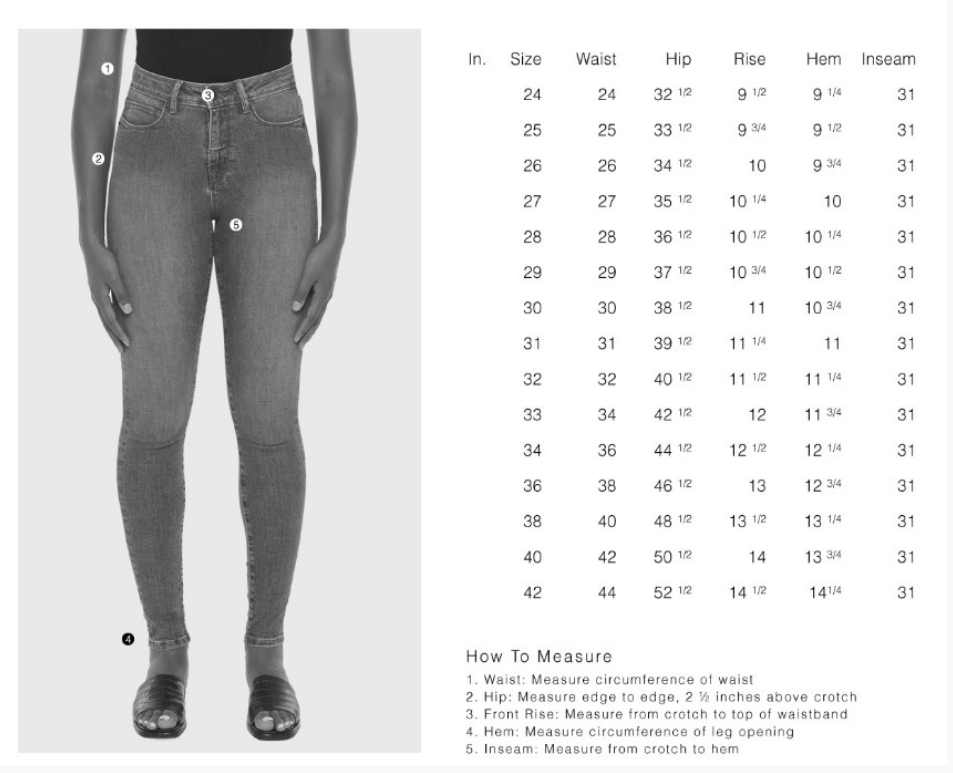 In 2009, after designing for several manufacturers, Luc Fontaine created his own brand of clothing that was both comfortable and feminine. He has unparalleled ability to design cuts for all silhouettes and easily adapt to all ages. Mothers and girls can find the dress that suits them perfectly. With more than twenty-five years of experience in the fashion industry, Luc Fontaine is attentive to his customers and trends. To date, the label is distributed throughout the United States and Canada.

What our customers love about this brand:
Advantageous cuts for all silhouettes, semi-fitted
Its timelessness
Dress women of all ages

MAMATAYOE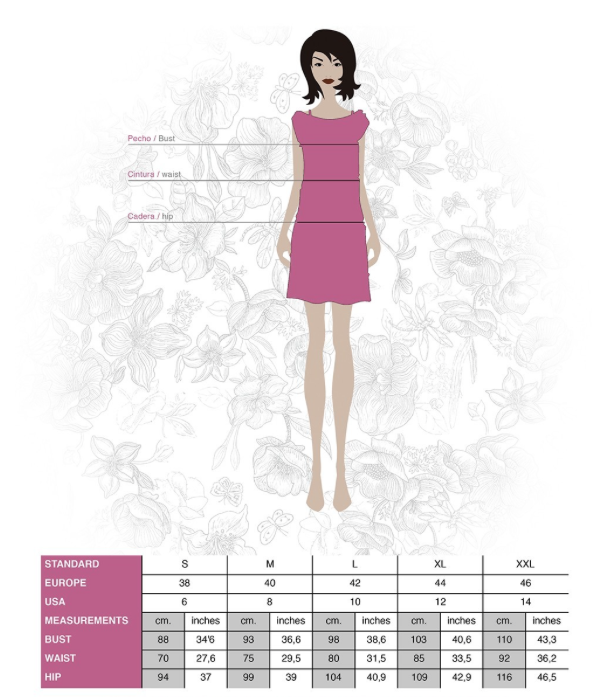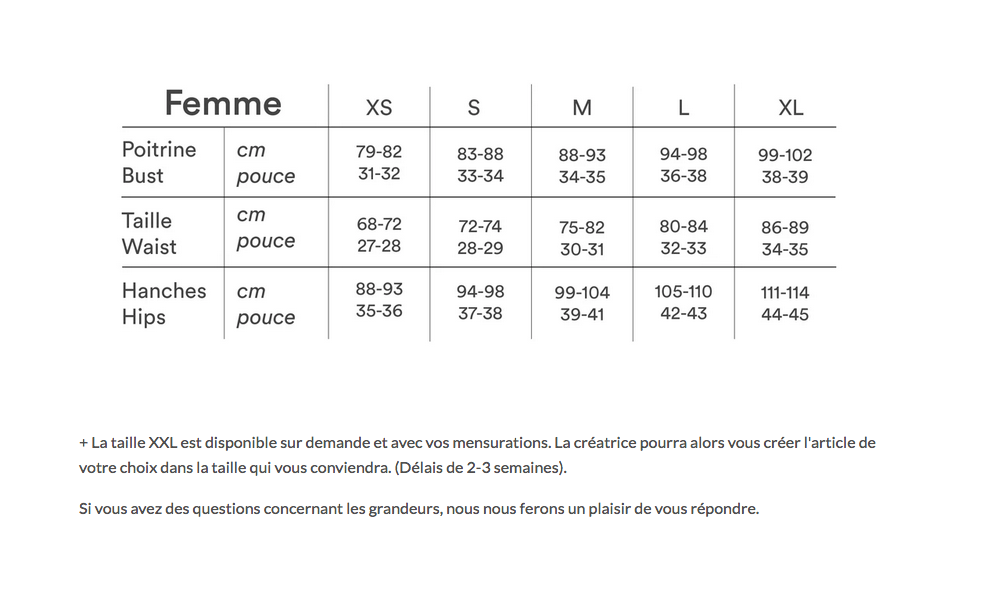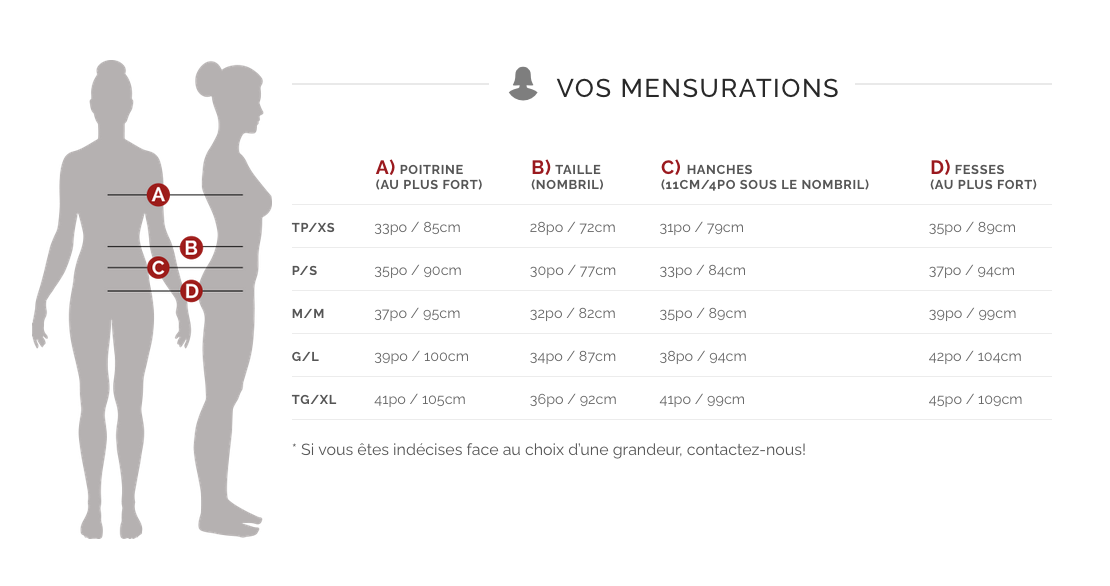 Melow is a sophisticated brand with a refined and complex design. Clothing with fluid lines, combining comfort and elegance. Structured cuts, shaped by pleats and asymmetrical constructions. Outfits that ensure distinction and freedom of movement on all silhouettes. Entirely created and manufactured in Canada.
"The various feminine silhouettes are always taken into account when I draw my collections, so that they are versatile and accessible." - Mélissa Bolduc, the initiator and creative spirit behind Melow
What our customers love about this brand:
His philosophy and his implication for the promotion of a healthy and diversified body image in the world of fashion
The versatility of his clothes and their ability to adapt to different silhouettes
The construction of the pieces and their timelessness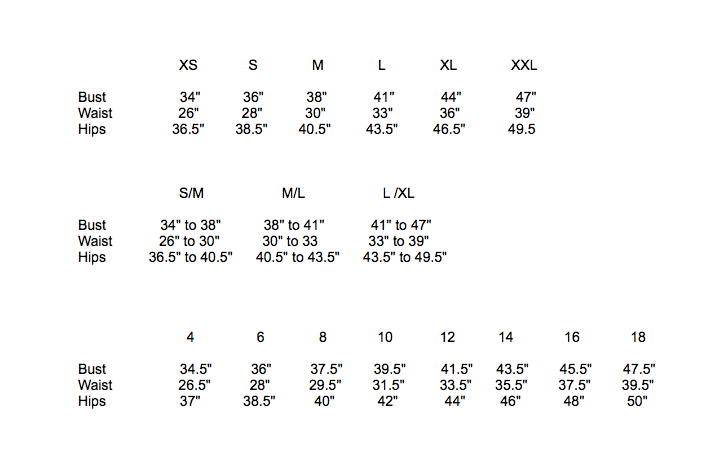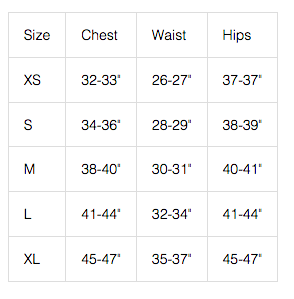 In 2005, when the planet gives the impression of falling into the void and that everything asks to do faster and always more, it takes a mad desire to Julie Rochefort to swim against the current and to go after a dream: to create a project in which the most important thing would be to do good and to do it well. That's when the Free Spirit Company is founded: Message Factory.

We believe that every human being has a unique talent and that his contribution is necessary for the survival of the planet. Our goal is to inspire you to find your mission and encourage you to achieve it. We circulate our messages through cheerful and comfortable clothes that we make locally with recycled and organic fibers. -Free Message Factory Spirits
What our customers love about this brand:
Their casual side of clothing
Values ​​conveyed through messages on clothing
Their environmental philosophy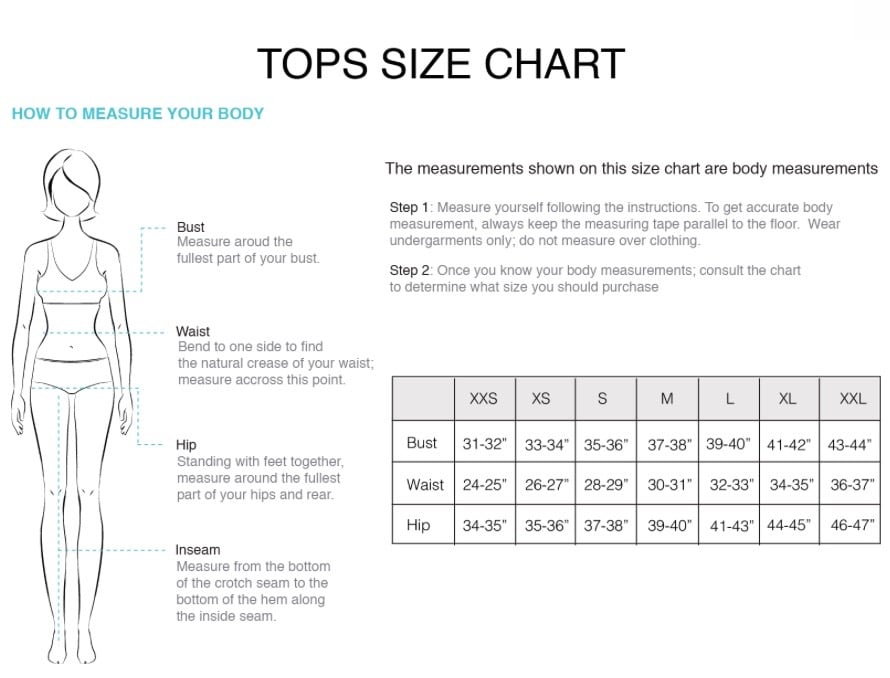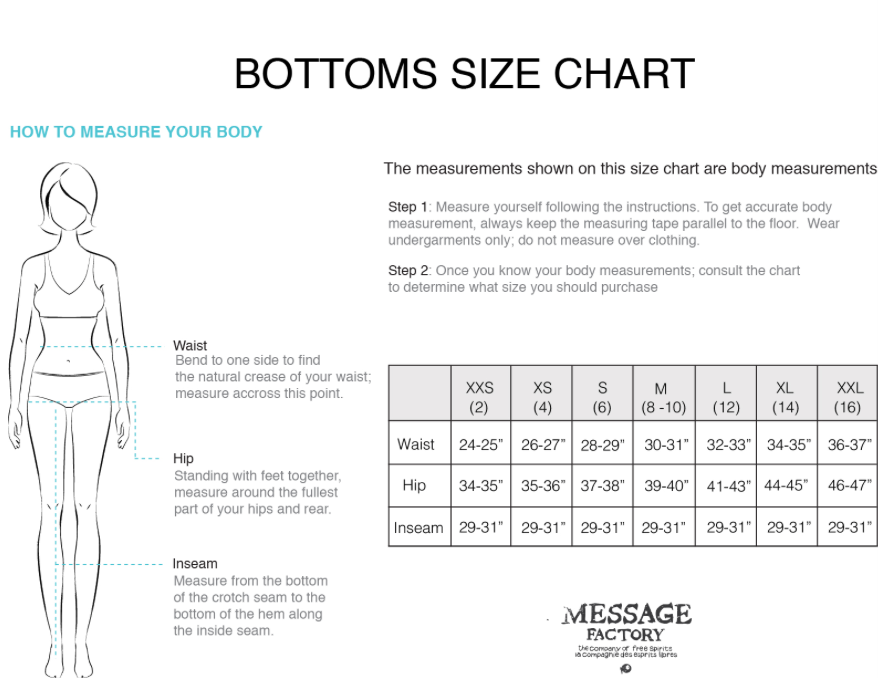 With her clothing line designed and made in Quebec since 2010, Miss Versa specializes in designing dresses for all occasions. Whether urban dress, career, evening, day or beach, the proposed dresses are easily adaptable and especially essential to the wardrobe of an active woman. They are developed from a unique print design concept and flattering designs for the silhouette. Because of their easy maintenance and crease resistance, they will become your number one travel partner!
What our customers love about this brand:
The ease of maintenance and wrinkle-free side of clothing
The advantageous cuts for the silhouette
The versatility of dresses for all occasions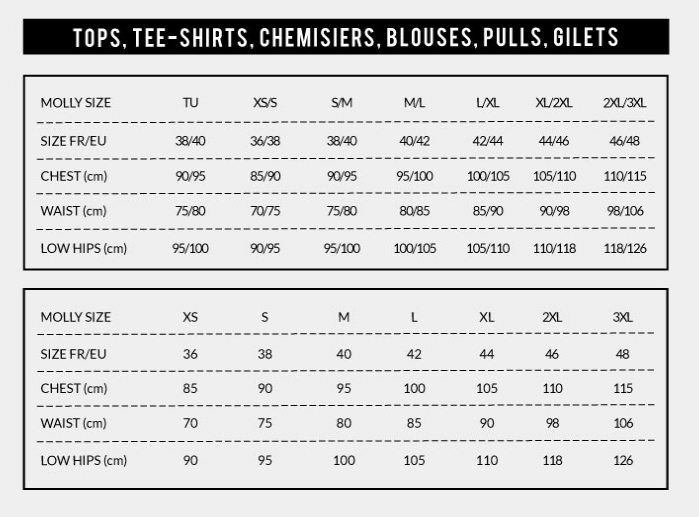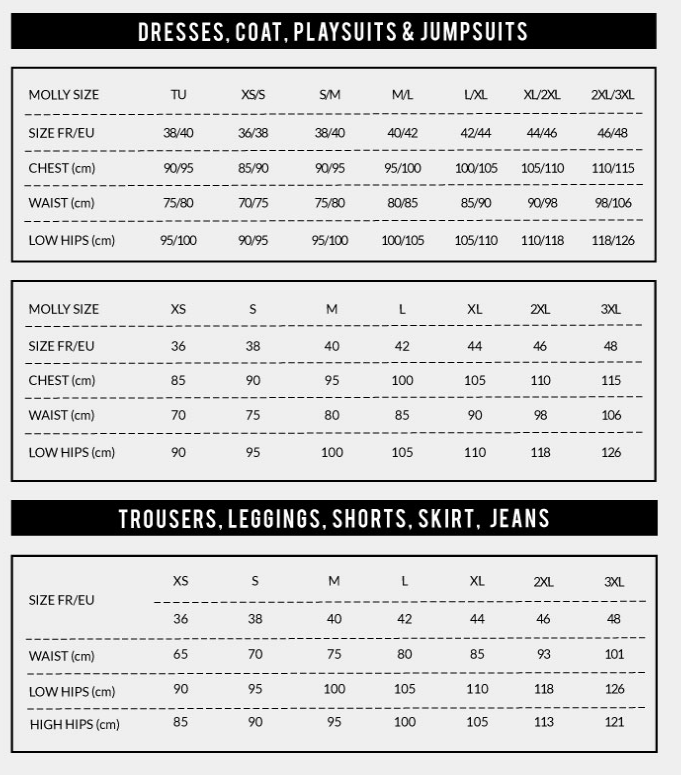 A former professor at Montreal's Lasalle College, Line Brunel decided in 1999 to launch her own clothing line with her mother. By prioritizing the local purchase and the purchase of the most environmentally friendly products possible, the company manufactures all its products in Quebec using materials made of natural, recycled or easily renewable fibers. Choosing MOOV means choosing absolute comfort, a clean design and incomparable durability.
What our customers love about this brand:
The comfort of bamboo
The impeccable cuts
Durable base pieces to match with any wardrobe

MYCO ANNA is a brand of women's clothing and eco-chic accessories, manufactured and produced entirely in Quebec since 1995. Combining new and recycled fibers, the creations of MYCO ANNA are real works of art that attract both the The look and the heart, ready to exalt your beauty and your personality. To put on a MYCO ANNA, is to feel already beautiful, chic and confident, with more, this touch of originality which attracts certainly the compliments. It's also having the assurance of wearing an exclusive garment each piece is unique!
What our customers love about this brand:
The colorful side of the brand
Well cut clothes
Their environmental philosophy related to garment recycling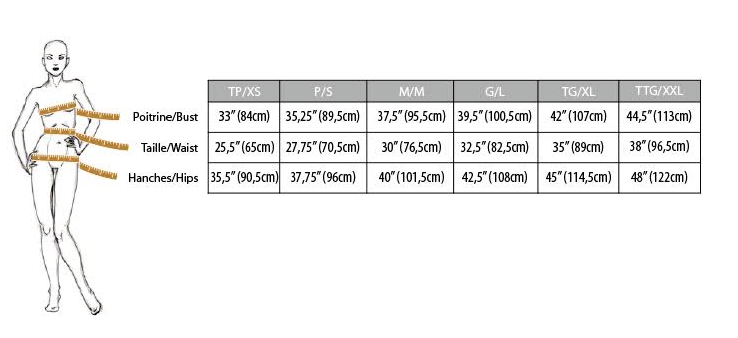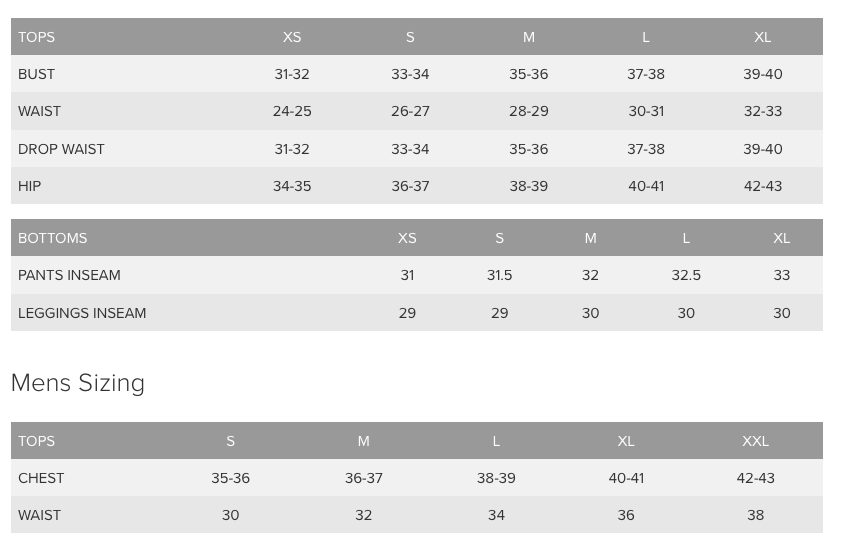 NOUJICA was born from the fusion of the talents of Catherine Cournoyer, textile printing designer, and Jinny Lévesque, glass artist. By integrating silkscreening, glass work, drawing and sewing, they created unique and handmade clothing accessories in their workshop located in Montreal. Together, they support the local workforce by sourcing mainly from Quebec companies. By using only recycled and organic materials, such as leather, cotton and linen, Noujica reduces its ecological footprint and increases customer awareness of responsible consumption.

What our customers love about this brand:
The unique silkscreen
The quality of the chosen materials
The original look of the products
Founded by Cynthia Savard, ORAKI was established with the goal of producing high-quality yoga and sports wear made from post-consumer materials.Truly dedicated to sustainability, ORAKI uses recycled plastic bottles (Indeed!) to ethically manufacture leggings and tops in Canada. Its collections produce zero waste.Each unique design was carefully crafted by artists to empower woman and make them feel beautiful and strong—inside and out.
If you are hesitating between two sizes: 
Please know that our fabrics are very stretchy. If you wear a certain size in other popular brands, you'll probably wear the same size with Oraki.
For our ecoplay style, because of the thin fabric (second skin), choose the biggest size in order to avoid stretching the fabric too much and to be comfortable. For our ecostrong leggings, they were made to be tight and to create a light compression when worn. Choose the size you normally wear and it should be fine.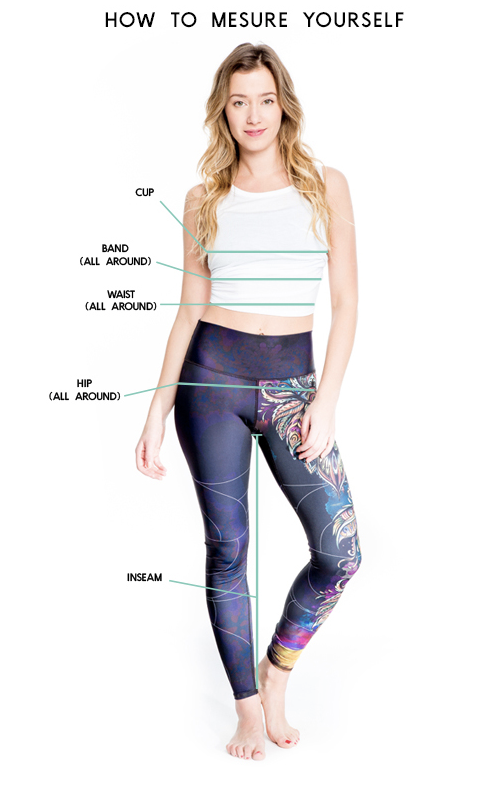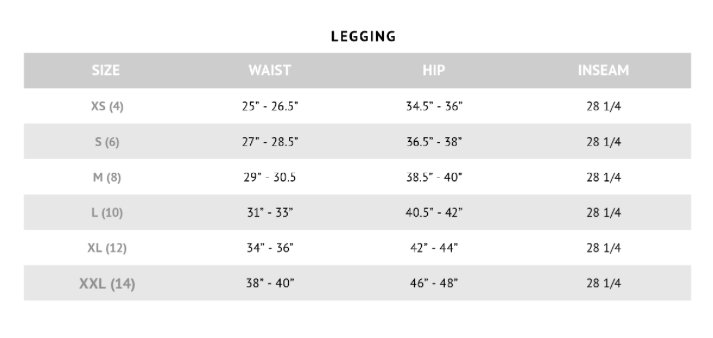 Since 2005, OÖM has been offering ethical clothing both socially and environmentally! Behind each red button is a responsible philosophy that offers consumers the opportunity to dress in awareness and express themselves through a style of clothing that meets their personal values.

Proud to convey positive and committed messages about our clothes, we mainly provide them with Québec social organizations. OÖM clothing is made entirely of organic cotton and eco-friendly fabrics such as 70% recycled cotton, recycled polyester, Tencel® and hemp.
What our customers love about this brand:
Their responsible philosophy
Natural and recycled fibers used in the manufacture of clothing
The sporty and comfortable side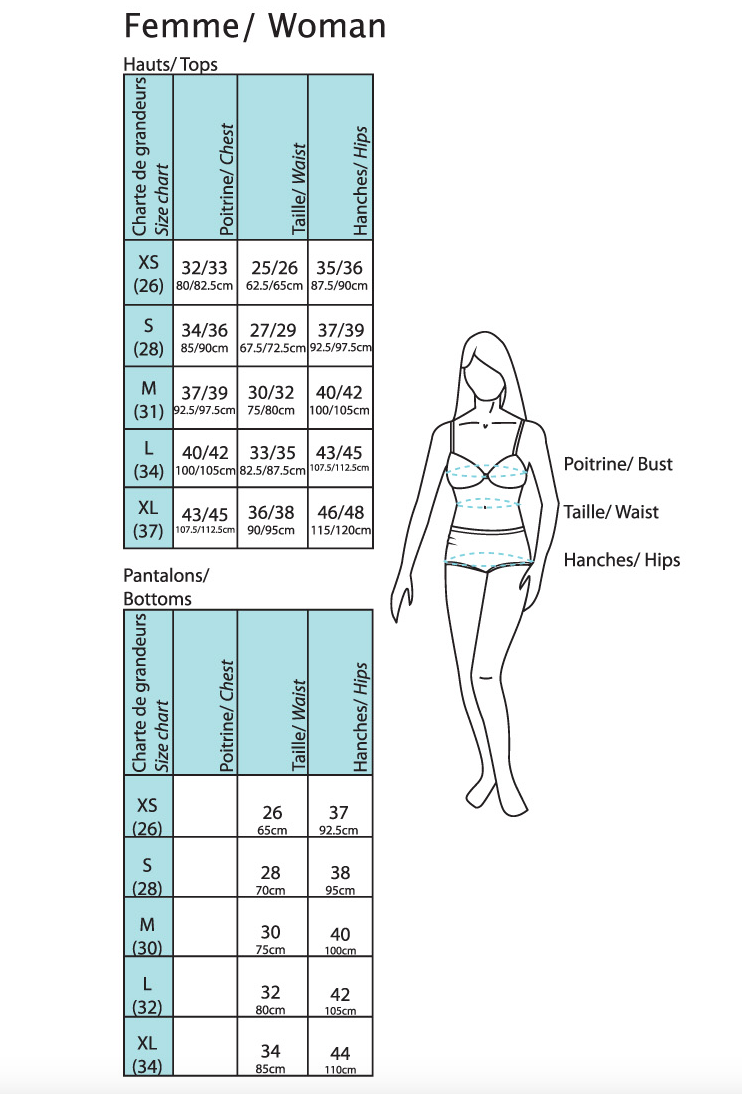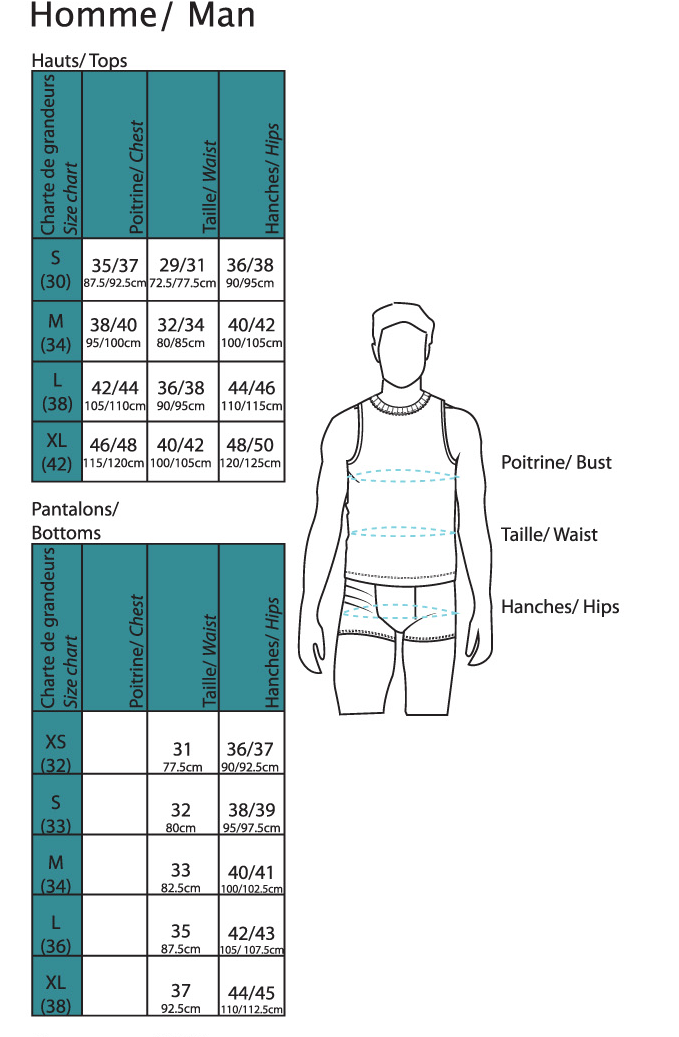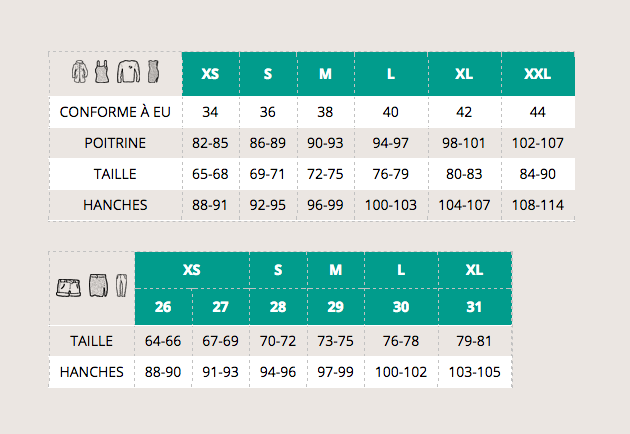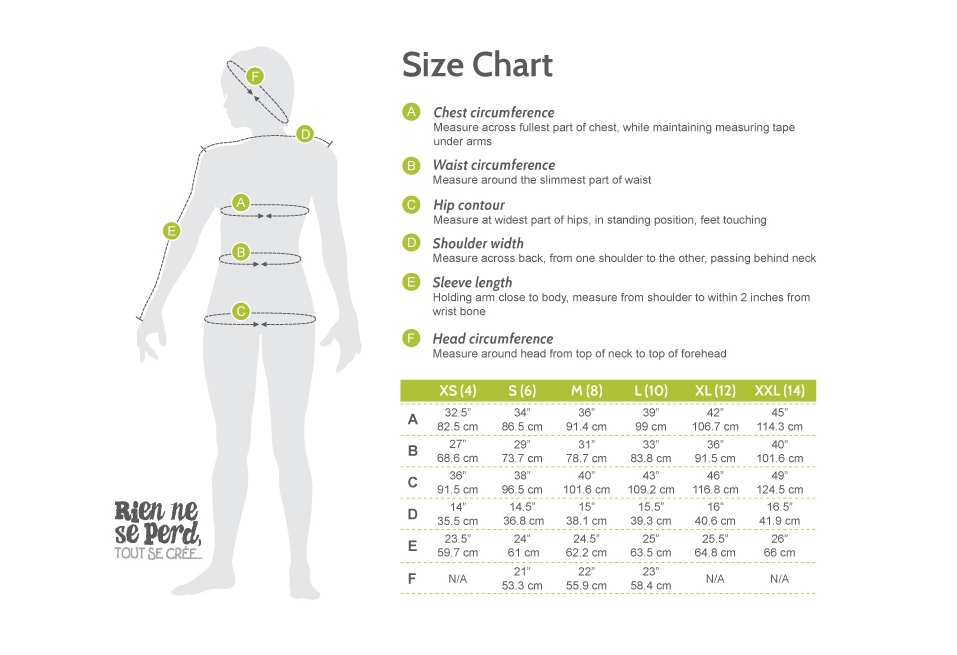 Rose Bouddha is a Quebec-based company that makes eco-friendly and ethical clothing. Their flagship product, the leggings, are made of 80% recycled bottles (10 to 14 bottles per pant). Their printing is done by sublimation, so no solvents or chemicals are required. The illustrations are done by local artists and everything is handmade in Quebec.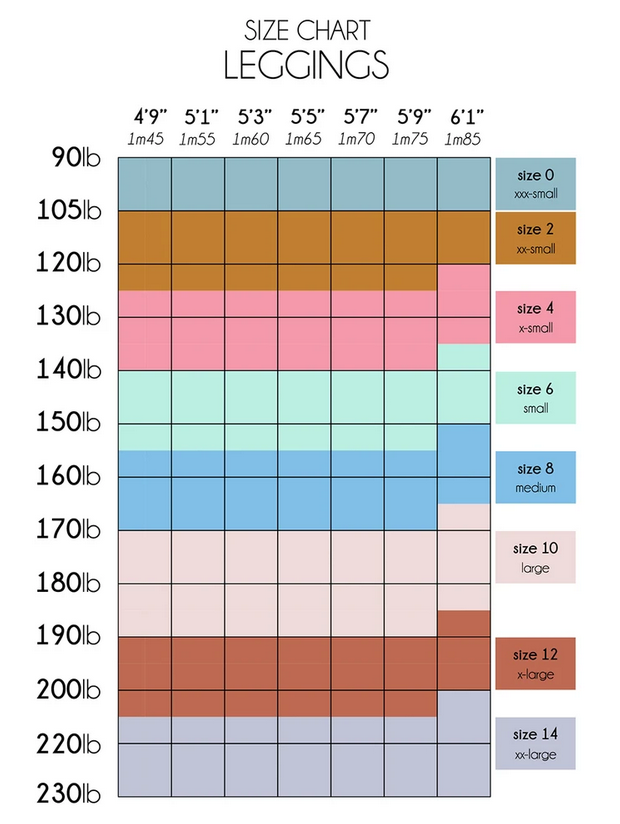 Lane is a multitude of large turtlenecks, tunics with original details, classic dresses, in sum comfortable and comforting clothing adapted to Quebec winters. All garments are designed and knitted in Quebec and offer quality and durability. The company is distinguished by the timelessness of its cuts and the particularity of its knitwear.

What our customers love about this brand:
The originality of the knitwear specially created by the brand
The big jerseys they like to wrap in
The classic cuts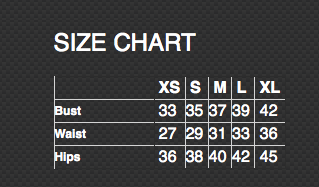 Schwiing is a Quebec ready-to-wear brand created by Myriam Drainville and Jean-François Noël, a visionary and complementary duo. The designers draw their inspiration from the inspiring, exotic and authentic encounters that punctuate their lives. Their collections are distinguished by the originality as well as the liveliness and versatility of the pieces. Schwiing is aimed at women of character who feel the need to feel good while being in tune with an urban and dynamic world. The state of mind of the brand is a desire for color and smile, a dream inspired by distant journeys ...
What our customers love about this brand:
Value for money
The design of the pieces
The colorful side of the brand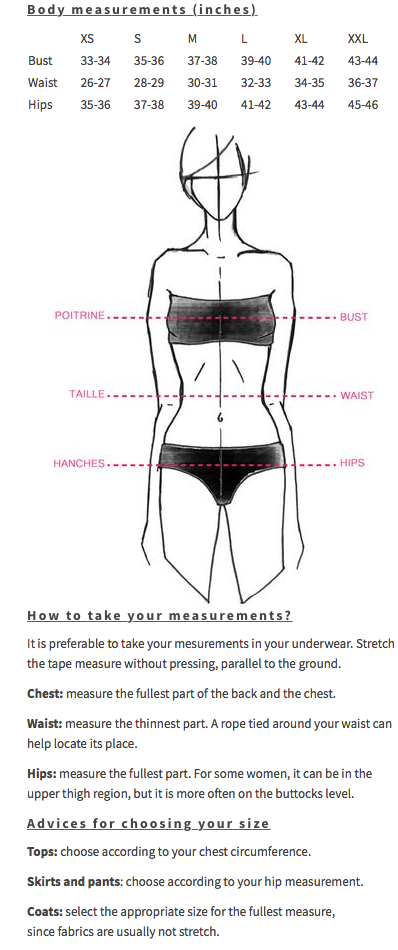 In the mid 90's, Mikel Feijoo Elzo, founder of Skunkfunk, started selling T-shirts at music festivals like Doctor Music, Benicasim or Festimad to finance his travels. This is the beginning of Skunkfunk, a brand born from a breakthrough idea that has become a reference company with a unique and urban style. The collections are in keeping with the latest trends, always keeping the original touch and committed to sustainable development. The brand has evolved over time, but has never lost its characteristic style: the search for a different concept of fashion creation from which their slogan "Make a difference".
What our customers love about this brand:
Original cuts and the choice of fabrics
Their ecological philosophy
Urban design of rooms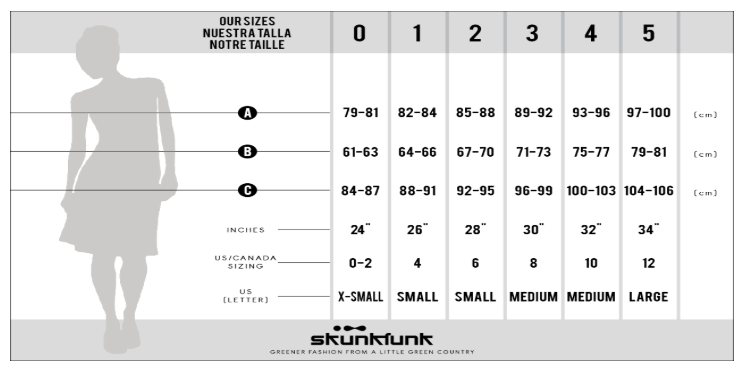 At work since more than 20 years in graphic design, VOLT design offers since 2010 to bring unique graphic creations. Each image is created, drawn and printed one by one on the fabric according to the silhouette of the body. High-performance textiles, made entirely in Quebec, are carefully selected to provide high quality printing for comfort and durability. Easy to clean, most parts are machine washable and resistant to UV, chlorine and salt.

What our customers love about this brand:
The original and very colorful prints, as well as the print quality
Comfortable fabrics that do not mold the silhouette
Their ease of maintenance

Created in 2000 by Eric and Jacob Wazana, the company Jeans Yoga offers different models of the most comfortable jeans in the world and gives priority to each woman who wears them, feels beautiful and comfortable. Just like the body, their models have no straight line: that's why their denim embraces the silhouette like a second skin. The company designs and manufactures its clothing in Quebec. Local production allows designers to have more creativity, better control of quality, and to make sure to keep and respect their production values.
What our customers love about this brand:
The durability of jeans

High waist models

The choice of different cuts